Instructions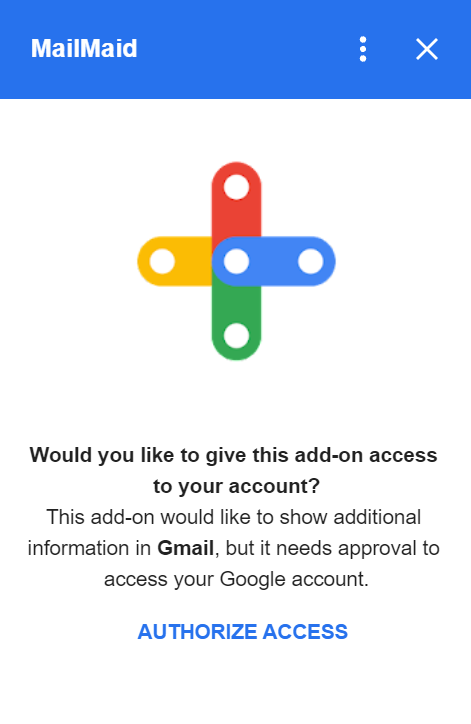 AUTHORIZE MAILMAID
After installing MailMaid, the first thing you will need to do is to grant MailMaid permissions to access your GMail Inbox so that it can search for delete and archive your messages.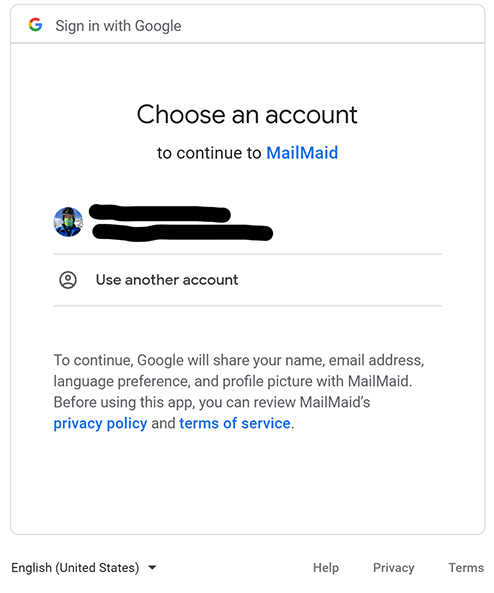 ACCOUNT SELCTION
On the next screen select the GMail Account where which you want MailMaid to clean.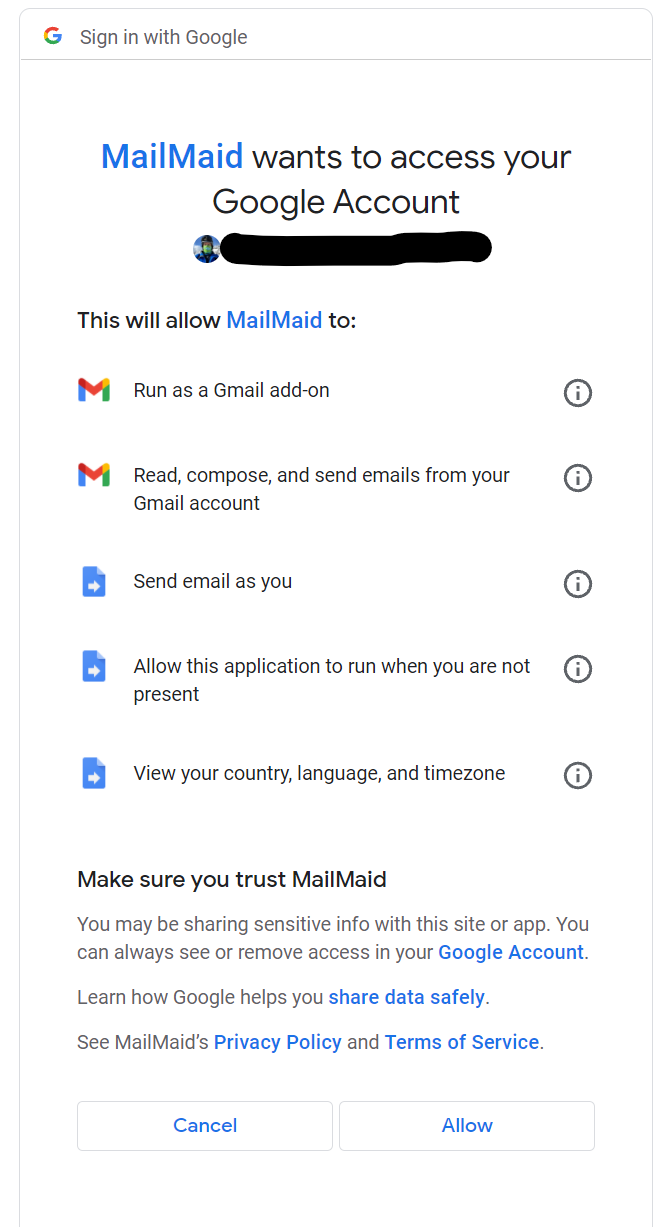 ACCESS REQUEST
MailMaid will ask if you are OK with allowing this to Run as an add-on, access to search your Inbox, Delete or Archive message, Run when you are not present, send you a digest of the actions MailMaid took, and look at what timezone you are in.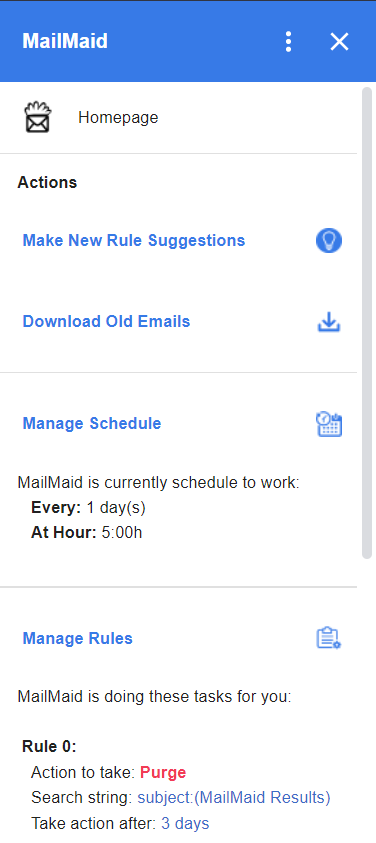 HOME SCREEN
MailMaid will start without a default Schedule and a single default Rule. You can change these by clicking the Manage Schedule and Manage Rules buttons.

MailMaid can also review your inbox and make suggestions for new rules based on the most frequent senders to your inbox.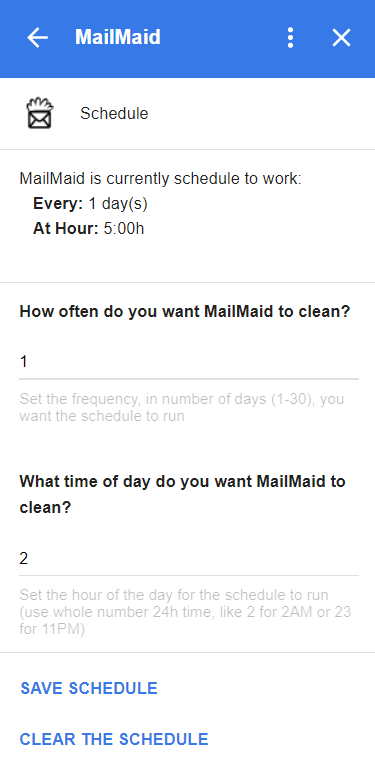 SCHEDULE SETUP
On the Schedule screen you will set how often you want MailMaid to clean your GMail by entering in the number of days between cleanings. e.g. 1 day is every day, 7 days is once every week, 30 is once every month.

Then set the time of day that you want MailMaid to clean. Use 24 hour time as a whole number. e.g 2 = 2:00 AM or 23 = 11:00 PM.

When you are done click SAVE SCHEDULE.
RULE SETUP
Now you can setup the rules that MailMaid will use to clean you GMail.

Select PURGE to move the messages to the TRASH. Don't worry if you make a mistake, GMail keeps messages in the trash for 30 days before permanently deleting them. So they can be recovered if you change your mind.

Select ARCHIVE to just remove the messages from the GMail Inbox view. They are still searchable.

Click PREVIEW RULE to test your rule and see which messages will be selected for cleaning.

When you are satisfied, click SAVE AS NEW RULE to complete the setup.

Paid users can make up to 500 rules. Unpaid users can only create one rule.

EDIT RULE SETUP
If you need to change a rule you've already created, just click at the top of the rules screen, select the rule to be edited.

EDIT RULE
Change the values and then click REPLACE SELECTED RULE.

You can also use these values to SAVE AS NEW RULE if you want.

When you are done click HOME to return to the main home screen.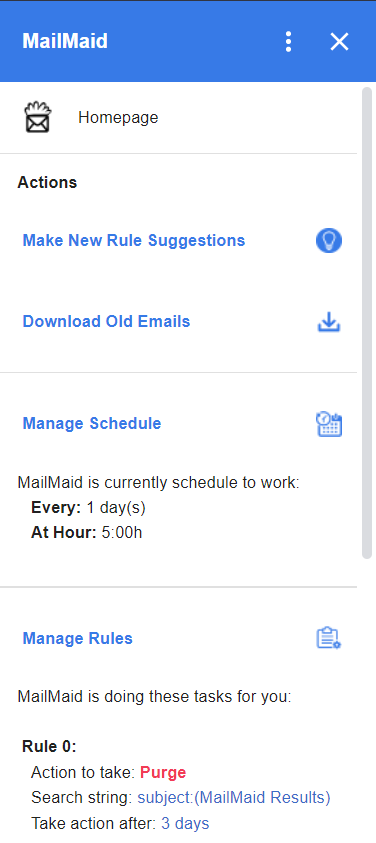 HOME SCREEN
Once you have configured MailMaid you can return to the home screen to review what MailMaid will do when cleaing your GMail Inbox.